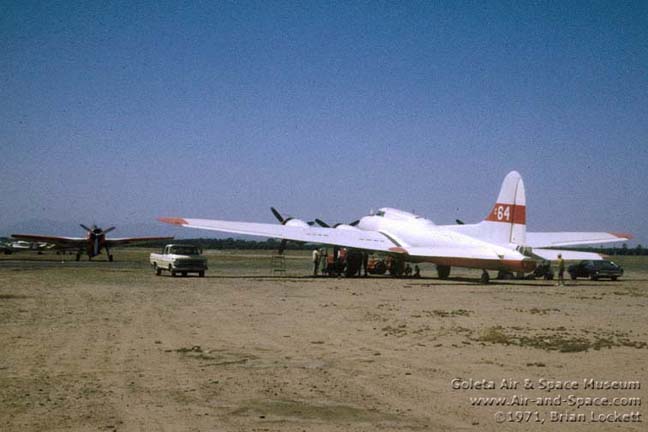 B-17 FLYING FORTRESS/44-85774
Registry Profile
This B-17 Flying Fortress was owned by Aircraft Specialties Inc out of Mesa, AZ and registered as N621L. 44-85774 was flown to Hawaii in January 1968 for use in the movie Tora! Tora! Tora!
. This aircraft as tanker #C64 (and still later as tanker #64) before being destroyed in a crash in July 1975.
Share this post...
Close
Bookmark and Share This Page
Copy HTML:
If you like this then please subscribe to the
RSS Feed
.